Alpair 7p
These drivers are no longer made, this page is for reference only.
Please refer to the spiritual replacement – Pluvia 7PHD
Description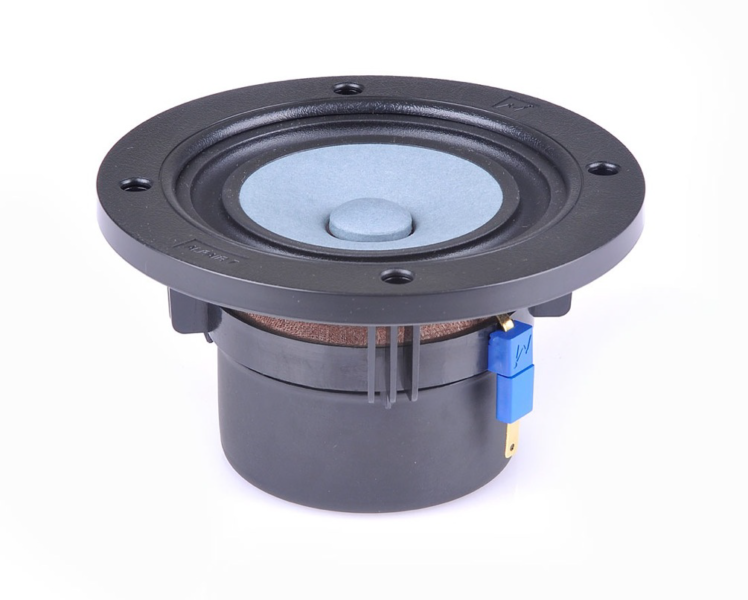 The Alpair 7P is an audiophile grade paper and glass strand re-enforced coned driver. Along with its sisters drivers, 6P,10P and 12P, the Alpair 7P is designed for the Serious music listener. The 7P's relatively flat-wide response is designed to deliver a neutral sound. The high range life response is moved to begin its elevation above 17kHz.
Particular attention is paid to the stability of the light-thin cone with bonding re-enforcement being deployed on the inner contour of its profile. The 7P's moving mass is a light-weight 3grams, yet it retains a long throw operation @ 4mm (1 way limited by Arrestor).
An all-new computer controlled assembly bonding process is deployed on this driver, delivering ultra tight tolerances in critical parts of the 7P's power-train assembly.
The 7P can be used as a single-point source driver in purist Full-Range applications, or to partner with the Alpair 12PW, a bass-wide version of the Alpair 12P. The marriage between 7P and 12PW promises much in the way of deep rich bass and fine mid-high range detail.
ReVc
5.4 Ohms
F0
73.412 Hz
Sd
50.270 cm²
Vas
5.587 Ltr
Cms
1.557m M/N
Mmd
2.814m Kg
Mms
3.019 g
BL
3.525 TM
Qms
2.824
Qes
0.605
Qts
0.498
Levc
16.780u H
No
0.353 %
Spl
Spl
87.500 dB
X max
4 mm 1 way
Coil Dia
20-mm
Additional information
| | |
| --- | --- |
| Weight | 2 kg |
| colour | Gold, Grey |
| BL | 3.83 g/CM |
| CMS | 1.27 uM/N |
| FS | 70.9 Hz |
| LE | 21.3 uH |
| MMD | 3.75 g |
| MMS | 3.94 g |
| QES | 0.65 |
| QMS | 3.07 |
| QTS | 0.54 |
| RE | 5.4 Ohm |
| SD | 5.02 K mm/2 |
| SPL | 85.8 dB (cover on) 85.2 dB (cover removed) |
| VAS | 4.58 Lts |
| X MAX | 4 mm (one way) |